Meet the Teachers
Much of what makes Quaker Lane a wonderful place is our fabulous teaching staff. They all have a background in education or early childhood education. You may notice that all of our teachers were once parents at Quaker Lane: their children attended the school! They believe that Quaker Lane is special, and they work every day with our children, making it special for them.
Tracy Daly, School Director & Head Teacher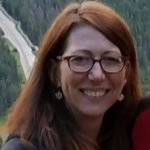 Tracy Daly has a Bachelor of Arts degree in history from Colgate University and a master's degree in early childhood/special education from Saint Joseph's College. She has been a teacher at Quaker Lane for eight years. All three of Tracy's children attended Quaker Lane, during which time she served for two years as president of the school board.
Angela Fox, Teacher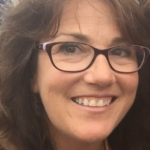 Angela Fox graduated from Johnson & Wales University with a degree in pastry arts and baking. She worked as a pastry cook/baker and manager at a Hilton in Virginia. She has taken courses in early childhood education at Capitol Community College, working toward a degree in child development. Angela is the mother of three sons who are former Quaker Lane students. Angela served on the school board at Quaker Lane as the hospitality chair and as the assistant treasurer.
Janet Zaleski, Assistant Teacher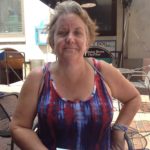 Janet Zaleski has a Bachelor of Science degree from Southern Connecticut State University in recreation and leisure studies. She has worked in aquatics since high school, teaching swimming to students as young as six months old through adults. She also served as an aquatic supervisor the last 15 years of her aquatic career. In addition, Janet worked for 12 years at the Family Resource Center at Charter Oak School as a youth counselor and parent educator before adopting and staying home with her three boys. Her two youngest children are former Quaker Lane students. While a parent at Quaker Lane, Janet served on the Parents' Night Out Committee and then co-chaired the committee the following year.
Kristin Dolan, Assistant Teacher
Kristin Dolan holds a Bachelor of Arts degree in art history from Hollins University. She has worked in a variety of educational settings including at UC San Diego, at the Center for Early Education in California, and at Far Hills Country Day School in New Jersey. While a parent at Quaker Lane, Kristin served as the fundraising coordinator and as a part-time substitute teacher. She is a classroom volunteer and co-vice president of the community outreach program at her children's school in West Hartford.
Brenda Worth, Music Teacher

Brenda received a Bachelor of Arts degree in music from Hood College, a certificate for Kindermusik from the Orff Institute in Salzburg, Austria, and a certificate from the Kodaly Institute, Wellesley College. She taught music in the West Hartford Public Schools for 33 years, before retiring in 2009. Her passion for teaching music is fulfilled with her job at Quaker Lane, leaving her time for knitting, reading, hiking, baking, volunteering, and her eight grandchildren—five of whom are 6-years-old and under! She and her husband have lived in West Hartford since 1977 and love calling it home.