Our Programs
Curriculum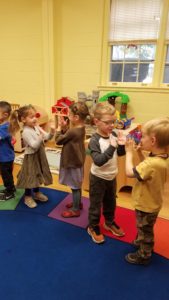 Our curriculum is well-balanced and includes many practical as well as creative activities such as:
Literature
Music
Art
Science
Dramatic Play
Creative Movement/Dance
Outdoor Play
It is theme based, often with seasonal, literature, or concept themes. This is a well-balanced and developmentally appropriate program. It provides opportunities for discovery, exploration and creativity, all within child-initiated and teacher-directed activities.
Since each child is unique, opportunity for individual development and ability is emphasized; this allows each individual to reach his or her potential and achieve a measure of success. In order for each child to feel comfortable in his surroundings and to build the confidence that enables him to challenge himself, we provide a routine that is organized, but flexible and fluid. We place much emphasis on creating a nurturing and safe environment in which children feel happy, capable, and valued. They are, therefore, better equipped to make the transition to the next level of social and cognitive competence.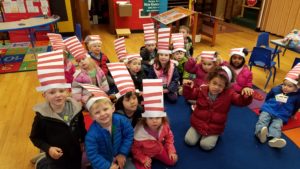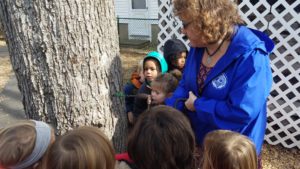 The curriculum is designed to help children develop their cognitive and critical thinking skills through instruction, hands on experience and opportunities to meet with various professionals from the community (e.g., librarians, firefighters, dentists).
Please refer to the Newsletter for particulars about each day. Often children like to hear, ahead of time, about what they will be doing in school that day. Also, if you have an idea about a topic for class, especially one in which you'd like to participate, please discuss it with the teachers. The curriculum is flexible!